Tyler Prager, DPM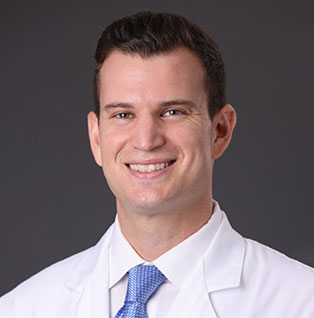 Tyler Prager, DPM
Podiatrist, Foot and Ankle Surgeon in the Boynton Beach, FL area
Dr. Tyler Prager is a Palm Beach County native, raised in Boca Raton, Fl. He attended Florida State University, receiving a Bachelors of Science in Biology with Honors.
After receiving his undergraduate degree, Dr. Prager then went on to complete his Doctorate of Podiatric Medicine at Barry University School of Podiatric Medicine, where he was elected to serve as the President of the Florida Podiatric Medical Students Association. Dr. Prager further went on to be elected the Chair of the Presidents' Committee for the American Podiatric Medical Students Association (APMSA) and served on the executive board for the APMSA.
Dr. Prager attended a three-year Podiatric Medicine and Surgical Residency program at Bethesda Hospital - Baptist Health South Florida in Boynton Beach, FL, where he served as chief resident. During his surgical residency, Dr. Prager has been extensively trained in wound care, traumatic, reconstructive, and elective surgery of the foot, ankle, and leg.
Dr. Prager is a member of the Florida Podiatric Medical Association, American Podiatric Medical Association, and American College of Foot and Ankle Surgeons.
In his spare time, Dr. Prager enjoys playing basketball and golf, and is a die-hard sports fan. He enjoys spending time with family and friends, traveling, as well as staying active through running and biking.
Dr. Prager has a passion for helping people and will exhaust all conservative treatment options before discussing any surgical intervention and plans to work with you as a team to deliver the care you deserve. Dr. Prager is excited to serve the South Florida community with the highest level of foot and ankle care.
Come Visit Out Foot Doctor in Boynton Beach, Florida!
We accept most insurance plans and welcome new patients!
Call today and get back on your feet! Boynton Beach at (561) 734-4867.